Get more done on Google Drive with these tips
Get more done on Google Drive with these tips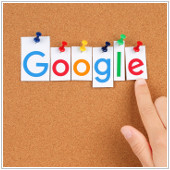 When it comes to business data, Google Drive provides flexibility and accessibility for organizations across the country. But whether you're new to the platform or a long-time user, you may not be using the service to its maximum abilities. If you're unsure whether or not this applies to you, read on to discover some Google Drive tips you may not be aware of.
Use keyboard shortcuts
Keyboard shortcuts are all the rage these days, and Google Drive is not immune to this phenomenon. Here are a few that are quite helpful.
n: rename a selected item
d: show or hide the details pane
/: search Drive
z: move selected item to a folder
Shift + s: add a new spreadsheet
Shift + p: add a new presentation
Shift + t: add a new document
For a complete list of all Google Drive shortcuts, check out the official Google page.
Utilize revisions
Perhaps you want to see the revisions a coworker made to one of your documents. Or perhaps you hate your latest draft and want to recover an older version of it. With Google Drive, it's all possible. Simply open the desired document, click File>See revision history, and all your revisions will appear in a sidebar to the right of the document. Then click on the revision you wish to see. If you'd like to revert to an older version, instead of your current draft, click on Restore this revision in the right sidebar.
Benefit from Suggesting mode
If you're collaborating with another person on a document, Suggesting mode allows you to make suggestions to it without actually changing the text. Your suggestions will be seen by the initial writer, and he or she can then either approve or disapprove of them, providing the author the option to choose whether or not to implement them in the final document. To switch to Suggesting mode, click on the pencil shaped icon in the upper right corner of a document. When the drop down menu appears, click on Suggesting (Edits become suggestions).
Share large files
There has likely been an occasion where you wanted to send a very large file to another colleague, friend or family member, and were unable to do so through a free service. Google Drive offers a workaround for this dilemma. To take advantage of it, create a shared folder and upload your file to that folder. Once complete, you can share the file with whomever you wish by right-clicking on it, selecting Share, and then entering the person's email address of who you wish to share it with. They'll receive an email with the link to the file, and can access it from there.
Try Google Drive add-ons
Add-ons have become quite popular these days with browsers. And so it is as well with Google Drive. To discover the wonderful world of Google Drive add-ons for yourself, click Add-ons in between Table and Help in the upper menu (above the tool bar). There are plenty of helpful add-ons to choose from, including tools such as writing aids, mind mapping, charts, music notation and more. Once you install an add-on, it will appear in your Add-ons drop down menu.
If you follow these five Google Drive tips, you are one step closer to getting the most out the service. If you'd like to learn how else you can leverage Google's products to better your business, don't hesitate to get in touch with our experts.
Published with permission from TechAdvisory.org. Source.
Topic google
March 21st, 2016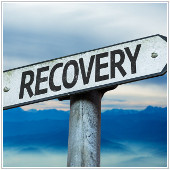 Disaster Recovery ain't what it used to be. Long gone are the days where a DR solution cost over a hundred thousand dollars and predominantly relied on tape backups. With the onset of cloud computing, today's DR landscape has dramatically changed. But, unfortunately, there are still many misconceptions about DR still hanging around. Here are a few of the myths that no longer apply.
Tape Backups are the best DR solution
Like a car, computer or television, tape is a physical object that deteriorates over time. Don't believe us? Go ahead and listen to your favorite cassette. One day your tape backups will become distorted and no longer work. And hopefully, that day isn't the same one when your business suffers a disaster. However, there is a good chance all your tape backups will work. So does that mean there's nothing to worry about? Well, consider where you store your tape backups. Are they on-site or in a location within a few miles of your office? If so, remember that if your business is hit by a natural disaster, chances are those tapes nearby will be hit as well. And if they're damaged or become inaccessible, say goodbye to your business continuity.
While tape backup is better than nothing, many of today's DR providers will backup your data to an offsite location that is far away from the neighborhood your office is at. That way, if your business is affected by a disaster, your backup is located hundreds of miles away in a safe place that is likely untouched.
It's also worth noting that modern day DR solutions also provide another valuable commodity – time. So ask yourself, is the mindless task of backing up tapes really worth the time of your IT staff? Wouldn't you rather have them working on more valuable tasks that require a skill? Today's DR service providers eliminate this need, as they take care of nearly everything. You or your staff will never have to bother with it.
The RTO you want will be too expensive
Recovery Time Objective (RTO) is of primary importance to most business owners. And who can blame them. If you're going to invest in a Disaster Recovery solution, you want to be able to rely on it to recover quickly (on a timetable that won't damage your business). In the old days before the cloud, a quick recovery time could cost you well into six figures. Today, tools such as the cloud and virtualization have made this much more affordable, and faster than ever. Most DR providers can backup all your critical data in a matter of minutes. And if you ever need to recover it, most services can do so in hours, rather than days. That's the power of the cloud. And when it comes to DR, it truly has changed everything.
Disaster Recovery is for big business, not SMBs
Well, it once was. Again, the cloud has really leveled the playing field. And it is making a truly valuable service accessible to businesses of all sizes. From dental offices to small retail operations, SMBs can now easily take advantage of the best DR solutions on market, as the barriers of complexity, costs, and insufficient IT resources no longer apply. Modern IT advances and the cloud have eliminated these obstacles.
We hope these three myths will help you see how Disaster Recovery is more affordable and efficient than ever. If you'd like to learn how our DR solutions can safeguard your business, send us a message. We're happy to fill you in.
Published with permission from TechAdvisory.org. Source.
Topic business
March 18th, 2016
How you can benefit from virtualization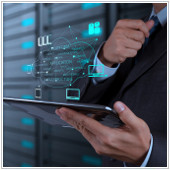 Whether it's to backup your servers, upgrade your hardware or move towards a full-blown cloud based system, virtualization has become a popular solution for many companies. While the term virtualization has increasingly become a cost-effective strategy for many businesses, is it the right one for you? Here are some advantages to deploying a virtual system to your company plus some factors you should consider before making the final decision.
The advantages
Virtualization provides your company with plenty of cost-effective benefits. Probably the first and largest advantage virtualization brings is the fact that you won't have to buy more hardware to supplement your company's needs. Basically, by consolidating your physical servers, there won't be a need to maintain and update unnecessary hardware in the workplace. This means less time and money is spent on maintaining and running your servers as well as spending too much time on desk side support.
With virtual machines, backing up your entire data center has never been easier. This is because these virtual machines have the ability to take up-to-date snapshots of your servers and simply redeploy them seamlessly to another device. Unlike physical servers, where you have to create backups of your server and current data, virtual backups essentially cut the waiting time for server reboots.
This also eliminates the worry of accidentally losing files. Should disaster strike your physical servers, you can easily migrate your virtual machines to another device and keep working as if the incident never really happened.
Additionally, opting for virtualization allows your company to have a higher degree of technological versatility because virtual machines have the added flexibility to run on different platforms, servers and hardware. Meaning you won't be tied down by a single IT provider. What's nice about virtual machines is that your company now has the freedom to upgrade hardware without long server downtimes and even have the ability to use thin clients in the workplace.
Finally, utilizing virtualization solutions puts your business in a good position to easily migrate to a prolific cloud environment.
Factors to consider
With seemingly no disadvantages to virtualization you're probably getting ready to set-up some virtual machines. But before you start virtualizing your business, here are some things you should consider first:
Initial costs to set up your network's hardware and software still exist, so make sure you thoroughly check the services and devices that your company needs before moving forward.
Note that virtualization is an effective solution when you start having 5-7 servers running in your workplace. Usually 10-15 servers is the optimal number when you'll start seeing a return on your investment. If you have less servers than the ones suggested above, then it's probably best to opt for a different IT solution.
It's important to consider your staff's skills and experience with technology before switching over to virtualized systems. Do they need training? How can you help them transition quickly into the proposed infrastructure?
Will your business have enough storage capacity? As a general rule, you should set aside 30-40 GB per user.
Think about setting up failovers to ensure the security of your virtual system.
Some applications are not usually compatible with virtualization such as mobile, media-rich and some security apps. So if your employees tend to use these types of software it would probably be best to deploy a smaller scale virtualization solution.
Pay attention to the conditions of your software license. Installing some applications to several computers could lead to increased costs.
Overall, the increased flexibility and reduced cost that a virtualized system offers for your IT infrastructure is well worth the effort. While there are initial challenges to worry about when it comes to implementing virtual machines into the workplace, this is a step many small businesses consider to remedy their outdated IT ills. Contact us today to find out if virtualization solutions are for you.
Published with permission from TechAdvisory.org. Source.
Topic virtualization
March 15th, 2016
Monitoring employees online. Is it right?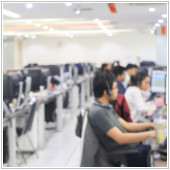 Whether or not to monitor your employees' computers can be a tricky decision. While part of you may think it's unethical, you also may question if your staff are spending too much time on non-work related activities, and taking advantage of you in the process. So, should you monitor? Here are some pros and cons of monitoring, and some tips to effectively do it if you decide it's right for your business.
The case for monitoring
There are a number of reasons why monitoring your employees is a good idea. Doing so can help you:
Protect your organization from data theft or harm – because some disgruntled employees may try to steal from you or corrupt your data.
Ensure you have a harassment free workplace – because cyber harassment (sexual or otherwise) happens among employees.
Ensure staff are complying with policies – not downloading illegal programs or spending time on websites with illegal or hostile content.
Provide evidence in case of a lawsuit – heaven forbid this happens, but if an employee participates in illegal activities on your business's computers, monitoring can provide evidence of it.
The sad fact of the matter is that many businesses who monitor end up discovering that employees are doing things they're not happy about. Research by Nancy Flynn, the executive director of the ePolicy Institute in Columbus, Ohio, revealed that two thirds of companies monitor their employees, and half of them have fired employees due to their behavior on email and the web.
Cons
Of course there are some potential downsides to monitoring that you should be aware of as well. These include:
Productivity loss – monitoring can kill employee morale, and therefore you may see a hit in their productivity if they feel you distrust them.
TMI and lawsuits – you'll likely learn about the personal lives of your employees that you would've never known about had you not monitored. You may discover their political or religious views, sexual orientation or medical problems. This could potentially open up your business to privacy or discrimination issues if you or your management team act negatively on this information.
Monitoring guidelines to follow
If you decide to monitor your employees, here are a few tips you should follow.
1. Create written policies
When you decide to monitor, ask yourself, are you doing it for security purposes? Is it to ensure your employees are not wasting large amounts of time on Social media? Whatever the reasons, it's smart to balance your policies with the expectations of your employees. If you're too strict with your monitoring, you could create that atmosphere of distrust we mentioned above. So set guidelines for acceptable use of email, social media, web surfing, instant messaging, and downloading software and apps. Also, in your policy, include how monitoring will be carried out and how data will be secured or destroyed.
2. Tell your employees
It's important to inform your employees about your monitoring. If they find out you're doing it without their knowledge, you could create resentment among them or even face legal issues. And just by letting staff know, you may actually see a boost in productivity as it could deter them from wasting time on the web.
When you tell your employees, explain why you're doing it and the risks your business faces from misuse of digital assets. Reassure them you're not doing it to spy on their personal life, but only attempting to create a compliant and law abiding workplace. Because their activities will now be less private, encourage your staff to keep their personal communication to their smartphones. Also, provide a copy of your written policy to employees to read over and sign.
. Get the right technology tools
While there are many technology tools to monitor your employees, bear in mind, you don't need to follow their every move. In fact, you shouldn't as it will not only waste your time, but also cause you to find out more information than necessary. So look for technology that will alert you to potential problems, so you can focus on more important things. Lastly, you may also want to consider technology that can block certain content, like porn or hate websites, as employee access to this content could create larger problems.
Whether or not to monitor your employees can be a tricky decision but, if implemented correctly, could benefit your business in making it more secure and even more productive. For more information about security and other IT support tools, get in touch. We'll make our best effort to help however we can.
Published with permission from TechAdvisory.org. Source.
Topic Security
March 14th, 2016
Get ahead in social media with these 10 tools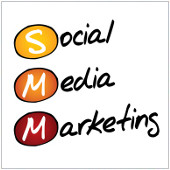 As a small business owner, you only have so many hours in the day, and managing your social media accounts is likely at the bottom of your to-do list. But while it can be easy to simply put off those social media updates, you know in the back of your mind your business can surely benefit from them. They can help you gain new customers and increase profits in the process. So how can you find the time to get it done? These 10 tools can help you better utilize your social media marketing time, and help produce more results.
Headlines
Let's face it, most small business owners are not experts at writing compelling headlines. Thankfully, there are several social media tools that can help you get it right. Here are two of them.
Headline Analyzer – When it comes to spurring people to action, appealing to emotions can be very effective. This free tool analyzes and scores the emotional aspect of your headline and then informs you of which emotions are being communicated the loudest.
Optimizely – It's one thing to hear a so called expert claim that a specific type of headline will work, and it's another to see it for yourself. This tool enables you to A/B test your headlines, images or variations of them to see which are most effective.
Content Generation
When you're generating new blogs, marketing messages and other content on a regular basis, sometimes the creative juices run dry. This is where these three tools can come in handy.
Portent – Whether it's blogs, memes, videos or other social content, Portent provides easy idea generation. Simply enter a subject you want to create content for, and Portent will give you some ideas.
Hubspot Blog Topic Generator – Similar to Portent, but for blogs only. Enter three topics into this tool, and it will instantly give you a week's worth of blog titles to write about.
Banner Ads Creator – Creating an effective ad can be a real pain in the rump. But this easy-to-use tool enables users to generate ads almost effortlessly in a matter of minutes. Use it to create ads for Facebook, Twitter, YouTube, your website and more.
Management
Perhaps the most difficult part of social media marketing is the management aspect of it. These tools will help you be more efficient with your time and create maximum impact.
Social Rank – Curious to know which of your followers are most engaged? Well, now you can with Social Rank. This nifty tool enables you to identify, manage and organize your followers on Instagram and Twitter.
Riffle – Mingling with influencers can have a huge impact on the number of your followers. While doing that may sound easier said than done, this tool enables you to do just that. Riffle will help you find and connect with social influencers on Twitter, and engage with them when they're active on the platform.
Hootsuite – How would you like to manage all your social media accounts from one location? That would probably save a lot of time, right? Hootsuite offers just that, and enables you to grow your brand by allowing you to schedule updates and engage with your audience from a single platform.
Video and Images
What many consider the bane of social media marketing, finding affordable images and videos on a weekly basis can be both frustrating and costly. These two tools will hopefully make your efforts a bit easier.
Unsplash – This tool gives you free access to thousands of high resolution photos that you can use however you please. And to ensure there is an influx of fresh new images to choose from, the service adds 10 new photos every day.
Mazwai – To go along with your free images, how about some free video? That's exactly what Mazwai does, offering you the ability to download videos under the free creative common license. All you need to do is credit the video producer, and then you are allowed to use the footage.
We understand that for the small business owner, social media marketing can seem like a monumental chore, and we hope these tools will help make it a smoother process. If you need any advice or assistance with your own social media marketing, give us a call today.
Published with permission from TechAdvisory.org. Source.
Topic Social Media
March 11th, 2016
How to switch securely to Office 365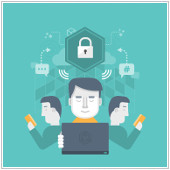 It's easy to see why Office 365 is an attractive solution for small and medium-sized businesses already familiar with the Office interface. More and more companies are making the move to the cloud, but many have yet to complete their transition and still rely at least in part on on-site SharePoint systems. When you're ready to migrate, the move from SharePoint to Office 365 presents numerous security challenges to prepare for – not least because breaches are far more likely to be caused by localized issues than insufficient protection on Microsoft's part. Here's what you need to do to ensure you've got security covered when you make the leap to migrating from SharePoint to Office 365.
Identify your company's sensitive data…
It's so easy to create sites within SharePoint that businesses often have far more than they realize, covering just about every aspect of their operations. And it's natural, of course, for at least some of the files housed within those sites to contain sensitive commercial or personal data. The key is ensuring that sensitive information is adequately identified and protected. Do this by conducting a security audit before you undertake your migration.
Your audit should identify the types of data stored in the various parts of your SharePoint network, including which specific information needs extra safeguarding. Be sure to consider everything from trade secrets and contract details to the personal information of your clients.
…and then restrict access to it
Once you've worked out where your most precious data lies, you can check who currently has access to it and whether their access is appropriate. After all, it's not necessary for everyone to be able to get at all the data your company owns; it's far better to operate on a need-to-know basis, with a reasonable level of flexibility.
Ensure that each of your employees has access only to the data that's necessary for them to perform their duties. When you make the switch to Office 365, you'll find that it allows you to conveniently set these different levels of permissions, including for external partners with whom you collaborate.
Trust nobody and suspect everybody
We say that lightheartedly, of course – it would be counterproductive to become so security-paranoid as to suspect everyone is attempting foul play with your company's data. Nonetheless, it's wise to consider everyone in your organization when it comes to auditing data access permissions – and that includes system administrators who might be assumed to have master access to every element of your network infrastructure.
A rogue administrator is the stuff of nightmares, since their elevated position gives them much greater leeway to siphon off valuable data without being noticed – or even to allow others to conduct questionable business and bypass the usual built-in security precautions. Overcoming the danger of an all-too-powerful administrator admittedly becomes easier if you have more than one on staff, but even in smaller businesses you can mediate some of the risk by regularly checking on your administrator's usage and ensuring that their top-level system permissions remain justifiable.
Use machine learning to foresee security breaches
Every action performed by your staff within Office 365 is automatically logged, and with relative ease you can pull reports that allow you to analyze these. But the sheer number of events taking place within Office 365 in the course of your business's normal operations means that even attempting to identify questionable behavior will be akin to the proverbial needle and haystack. That's not to say it's unwise to be on the lookout for anomalies in normal usage – the export of unexplainably large volumes of data, for instance, could suggest that a member of your team is leaking intelligence to a competitor, or that they're about to jump ship and take your trade secrets with them.
Thankfully, it's possible to leverage the developing power of machine learning to identify potential breaches before they happen – without the need to wade through unmanageable swathes of perfectly normal data. Graph API is incorporated into Office 365, and allows for the integration of machine learning tools into your security environment to achieve just that. The same tools can also help you avoid being caught out by hackers, by identifying system login attempts from locations that are out of the ordinary; you should bolster this protection by religiously removing inactive accounts and those of departing employees.
By covering these essential security considerations when it comes to your migration, you'll be one step closer to ensuring you strike the right balance between the powerful collaborative features of Office 365 and the robust safeguards your business's integrity demands. To find out more about how we can help your Office 365 migration run smoothly, or what other business benefits you can derive from cloud-powered technologies, just give us a call.
Published with permission from TechAdvisory.org. Source.
Topic office
March 10th, 2016
BI is for small businesses too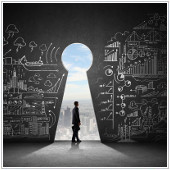 Business Intelligence (BI) has conventionally been the preserve of big business, given the need for specialist knowledge meant hiring pricey experts was often the only way to leverage its value. But the rise of self-service BI tools has leveled the playing field, allowing small- and medium-sized businesses to get in on the game too. And with small businesses now producing far greater volumes of data than in the past, there's never been a better time to put BI to use in your organization. Make your first steps towards smarter business planning by dispelling some popular beliefs about BI – here's what you need to know.
You've already got the data you need
It's easy to underestimate the amount of data your small- or medium-sized business already has at its disposal. In every area of your business from finance and sales to customer relations and website management, the software packages you use to simplify your everyday operations are packed with reams of information that most of us don't even think twice about. By talking to key stakeholders in your organization's various departments, you can get an idea for the kind of data you already have, how it's generated, and where it's stored. You're then in a good place to begin thinking about using BI tools to transform that information into meaningful business insights that inform key decision-making – all while reducing the resources you need to invest in time-consuming data generation from scratch.
Self-service BI tools are plentiful – and affordable
The real beauty of the emergence of self-service BI is that it puts useful business analytics within reach of smaller business owners who lack the fancy-pants budgets of larger corporations. In fact, there are numerous self-service BI tools that you can use to get started in this area without even spending a dime. Microsoft Power BI is a powerful application that's pleasingly user-friendly, and most businesses will find the functions they need in the free version. Zoho Reports has a low entry-level cost, too, and the slightly pricier yet still affordable Tableau is another option that's worth exploring.
It's easy to get started
BI is an intimidating term, and just the thought of delving into it can send a shiver down the spine of the average business owner. But by taking small steps, it's easy to get started – and before you know it you'll have the benefit of real-intelligence-based business insights that enable you to make better decisions for your organization's long-term success. Most self-service BI tools come with built-in suggestions for reports that businesses commonly run and find useful. Other worthwhile statistics to explore include the percentage of your clients who cancel within a set period; website landing pages that generate the longest visits; your most profitable individual products or services; the days or months in which you generate your highest revenues; and which of your clients brings in the most revenue and profit.
Truly harnessing data is the future of the business world – it's how companies like yours can make smarter decisions that increase efficiency and profitability. And self-service tools mean smaller organizations no longer need a crazy budget to be able to afford the benefits of BI in the first place. To find out more about putting in place the tools that can help make your business more intelligent, just give us a call.
Published with permission from TechAdvisory.org. Source.
Topic business
March 9th, 2016
How to choose the right VoIP system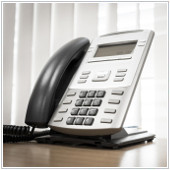 Let's face it; your office landline is a thing of the past. As the means of communication becomes more digitalized, Voice over IP (VoIP) services is rapidly taking over. Gone are the days when you would miss an important call and not even be aware of it. In fact, VoIP systems have become such a popular and cost-effective means of communication that businesses have started to install these technologies in the workplace. So what do you have to consider before implementing your own VoIP system? Here are some things to look out for.
Flexibility or ease-of-use?
Choosing between a hosted or managed VoIP setup depends on the type of service your company is willing to pay for. Would you prefer flexibility or accessibility?
Managed VoIP means that your company is in charge of managing and maintaining the on-site system. While initial costs are generally greater due to hardware and maintenance fees, when it comes to managing your own telecommunications network, a managed VoIP system provides your business with more versatility and control.
On the other hand, with hosted VoIP systems, you leave the cost of new hardware and the maintenance of the telecommunications network entirely to a third party. This also frees your company from the burden of having to monitor and update your own telecommunication technologies. For many small businesses a hosted VoIP option is the more attractive choice as you only pay for the services you use from your hosted service provider, and these initial fees tend to be lower than the alternative.
Do you want to be more technically involved?
Deciding between a managed VoIP system and a hosted one depends on how much you are willing to be involved in the management and maintenance of your VoIP setup. Generally, many companies with limited IT knowledge tend to take the hosted VoIP option while those who have more resources to customize their own telecommunications network are more willing to go with an on-site VoIP setup.
Have you considered mobile VoIP systems?
With VoIP systems, telephony is no longer bound to a specific phone network. Modern employees now have a multitude of communication tools to choose from all while accessing them anytime and anywhere. Choosing VoIP systems that offer mobile integration can provide your workers with the ability to access video conference calls and answer direct calls even when they are not in the office.
Does your business intend to expand?
When choosing the right VoIP system, you have to make sure that the service provider can complement your company's plans for growth. With so many mobile devices being made, selecting a VoIP service that is compatible with the latest technologies can keep you ahead of the game.
Cloud-based solutions can help ease your expansion plans because these services will constantly update your telecommunications network for you. This means you never have to worry about your technology falling behind in functionality.
Check your internet connection
Regardless of which VoIP provider you choose, it is important to note that a strong and stable internet connection is necessary in order to support your communications network.
Before purchasing from a specific VoIP provider, you should find out if your company requires a dedicated broadband or leased lines. While leased lines provide voice quality, opting for dedicated broadband services offer higher internet speeds.
How much does it cost?
An important point to consider for your business is how much you are willing to pay for a specific VoIP system. Firstly, check how much the hardware and installation of the service costs. Then look at how much a provider will charge for managing, updating and maintaining your telecommunications system.
Finally, make sure that a VoIP provider's services meet your company's communication needs. If the VoIP provider is offering a bundle of services that your company might not even require, then it might be in your best interest to choose a different provider that charges more affordable rates.
While picking and deploying VoIP systems can seem like a daunting task, they have become vital tools for any good business to function. If you are planning to install a new VoIP system, consider some or all these factors to ensure you've made the right decision. And of course, if you're looking for a provider, our experts are happy to help in any way possible.
Published with permission from TechAdvisory.org. Source.
Topic voip
February 29th, 2016
Cyber threats and the finance sector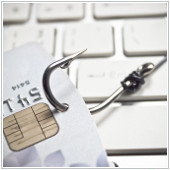 The financial services industry has long been a heavily targeted sector by cyber criminals. The number of attacks that involved extortion, social-engineering and credential-stealing malware surged in 2015. This means that these institutions should strive to familiarize themselves with the threats and the agents behind them. Here are 7 new threats and tactics, techniques and procedures (TTP's) that security professionals should know about.
Extortion
The cyber criminal Armada Collective gained notoriety for being the first to utilize distributed denial-of-service (DDoS) attacks. This occurs when multiple systems flood a targeted system to temporarily or completely disrupt service. They evolved the idea further and started to extort Bitcoins from victims who were initially notified of their vulnerability. If they didn't comply with the ransom demands of the criminals, they would flood their systems until the victim's network would shut down completely.
Social media attacks
This involved criminals using fake profiles to gather information for social engineering purposes. Fortunately, both Facebook and Twitter began to proactively monitoring for suspicious activity and started notifying users if they had been targeted by the end of 2015. However, you should still have your guard up when someone you don't know, or even a friend or colleague, starts asking you suspicious questions.
Spear phishing
Phishers thrive off familiarity. They send out emails that seem to come from a business or someone that you know asking for credit card/bank account numbers. In 2015, phishers went to the next level and began whaling. This normally involved spoofing executives' emails (often CEO's) to dupe the finance departments to transfer large sums of money to fraudulent accounts.
Point-of-sale malware
POS malware is written to steal customer payment (especially credit card) data from retail checkout systems. They are a type of memory scraper that operates by instantly detecting unencrypted type 2 credit card data and is then sent to the attacker's computer to be sold on underground sites.
ATM malware
GreenDispenser is an ATM-specific malware that infects ATM's and allows criminals to extract large sums of money while avoiding detection. Recently reverse ATM attacks have also emerged, this is when compromised POS terminals and money mules to reverse transactions after money being withdrawn or sent to another bank account.
Credential theft
Dridex, a well known credential-stealing software, is a multifunctional malware package that leverages obfuscated macros in Microsoft Office and extensible markup language files to infect systems. The goal is to infect computers, steal credentials, and obtain money from victims' bank accounts. It operates primarily as a banking Trojan where it is generally distributed through phishing email messages.
Other sophisticated threats
Various TTP's can be combined to extracted data on a bigger scale. Targeting multiple geographies and sectors at once, this method normally involves an organized crime syndicate or someone with a highly sophisticated setup. For example, the group Carbanak primarily targeted financial institutions by infiltrating internal networks and installing software that would drain ATM's of cash.
The creation of defensive measures requires extensive knowledge of the lurking threats and our team of experts is up-to-date on the latest security information. If you have any questions, feel free to contact us to find out more about TTP's and other weapons in the hacker's toolbox.
Published with permission from TechAdvisory.org. Source.
Topic Security
February 26th, 2016
How to get the most out of Office 365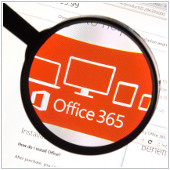 While many Office 365 users know the service can boost their company's productivity, many aren't utilizing it to its full potential. There are several key principles and tips that can make the service even more productive. So to help you get the most out of Office 365, here are some tips to follow.
Get all staff onboard
To maximize your company's productivity on Office 365, every employee that uses a computer needs to utilize it. While this may sound easier said than done, you can encourage company-wide use by getting the leaders of your company to use it first. When your executives, managers and top employees are all using and promoting Office 365, it sets a good example that will help persuade all employees to fall in line.
Train employees
If your employees don't know how to use Office 365, you will see little gains in productivity, and the cloud service becomes a wasted investment. This is why training is absolutely vital. Teach your staff all the ins and outs of the platform, so they can take full advantage of it.
One way to efficiently train your staff is to create or gather a series of short training videos, only a few minute in length. Shorter videos are easy to digest for your employees and help them retain the info. Best of all, they can be reviewed again and again, and used for all employees. This saves time for management, who is often responsible for employee training.
Utilize core tools
When you first implemented Office 365, what sold you on it? Likely it was the fact that it increases staff productivity by allowing them to work and collaborate from anywhere. So if you're not yet utilizing the tools that enables them to do that, there's no better time than now to get started.
Some of the core tools that enable you and your staff to become more productive and work from anywhere are OneDrive for Business (OD4B), SharePoint and Skype for Business. OD4B and SharePoint enable your staff to upload and save documents to a virtual drive, share that document with another group or user, and then edit it at the same time. This gives you and your employees the ability to access that document from anywhere, and essentially work from anywhere. Skype for Business also enhances productivity by creating a more flexible communication channel. Employees, colleagues and customers, can communicate easily wherever they may be in the world. From online meetings, to conference calls, video calls and instant messaging, you have a wealth of options for instant communication.
Don't forget security
Not only can a security breach cost you money, but it can also destroy your employees productivity. While Office 365 already has security built in with Azure Active Directory, you should still be cautious of what files you add and share on the service. If you do upload files with sensitive company information to the platform, it's wise to keep them under you or your executives direct control.
These four productivity tips should help your business make the most out of Office 365. If you'd like more ideas on how to better utilize the platform, make it more secure or need additional training, give us a call. We are happy to share our expertise for your maximum gain.
Published with permission from TechAdvisory.org. Source.
Topic office